The Trust Bank Amancecer Chuacruz is located in Sololá in the western region of Guatemala. It is home to over 150 families who work primarily in textiles and agriculture.
Amancecer Chuacruz currently has eight members. The women chose the name Amancecer which means "sunrise" in Kachiquel. They like to think that every morning presents a new opportunity. Through the years, each of them have either increased or maintained their loan amounts as their businesses have seen growth since joining the Friendship Bridge program. Their loans support ventures that include making and selling fabrics and beaded jewellery, handicrafts, raising chickens, and one member owns a small convenience store.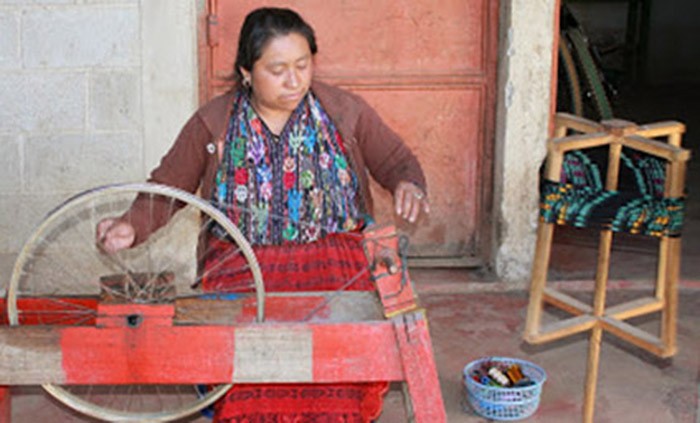 Friendship Bridge's Microcredit Plus program has benefited these women in various ways. One of the most important being the education the women receive monthly. Topics like women's health, self-esteem, children's rights, and business management are helping the women to make better decisions for themselves and their families.
A great example of this is the story of Juana Palax. Juana has four children, one of whom has special needs. She never attended school since her father was killed when she was an infant and her mother was not able to give her and her siblings an education. Like most women of the community, Juana learned to weave when she was a child. She is now a successful businesswoman using those skills. Juana used her first loan to purchase thread. She and her husband make textiles using a back-strap loom. They also make traditional skirts called cortes.
As their business grew, they used additional loans to acquire more foot looms, and currently own seven. As a result they now employ seven people in their foot loom business. Juana's back-strap business has also thrived. She employs another seven women who use the back-strap loom to create various articles of clothing. With the help of Friendship Bridge, Juana is able to maintain her business, and provide a steady income for her family and others.