Photolease supports the Trust Bank 'Luna de Xenacoj', or "Moon of Xenacoj". The trust bank was formed a year ago in the city of Santo Domingo Xenacoj. Many of Santo Domingo's people face poor living conditions and low wages, the economy being supported primarily by agriculture.
12 women make up the Luna de Xenacoj Trust Bank, they are involved in making simple textiles, such as tablecloths, while others sell food, cosmetics, and sundries. Their second loan cycle began in November, allowing them to increase inventory and boost sales.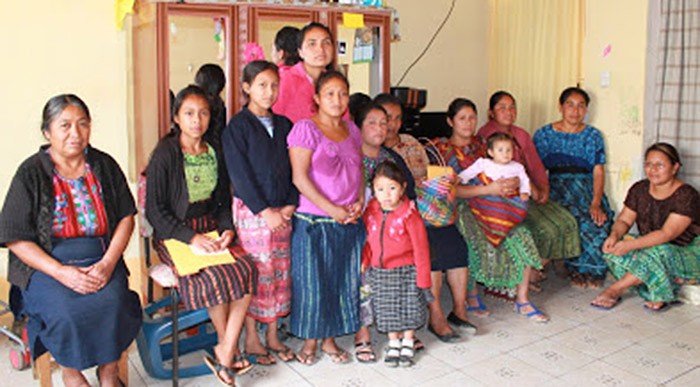 Education is a fundamental and key part of the Friendship Bridge program. Since only one of the women of Luna de Xenacoj has attended school, they look forward to the trainings they receive each month. They also rely heavily on the experience of Ana Violeta Chile, who was able to use her income to attend university to pursue a career in social work. Ana Violeta offers her home for the Trust Bank's meeting each month. "Because of the need for opportunity, we got involved with Friendship Bridge. None of us really knew what would happen, but we knew that without a loan we could not move forward easily. Having a loan means we work even harder because we have to pay it back, but it makes it possible for us to grow our businesses," says Ana Violeta.
During the monthly meeting, the women are serious as they share with each other their experiences, joys and difficulties. Their husbands work mostly in clothing factories or as farm labourers, and do not make sufficient income to support their families. With the additional income the women are able to generate, all 21 of their school-age children are attending school. "You need more income in order to improve your quality of life. Even though our town looks developed, there is still much to be done and jobs are scarce. If we deny our children the opportunity to study, we will hold them back from the opportunity to live a better life," says Silvia Consuelo Heredia.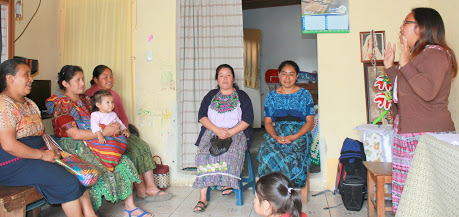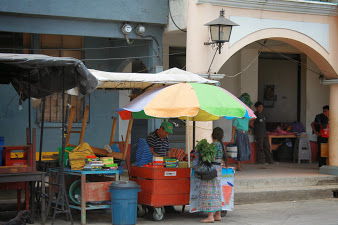 "Much remains to be done, but we are doing our best with the support we receive from Friendship Bridge. Even though our businesses are informal and we have mixed-income, Friendship Bridge believes in our ability to pay and has given us loans that we are able to pay back. I am now able to employ some of my siblings in my business and together we support our families," says Maria Carolina Sarasua, president of the Trust Bank.
The Trust Bank says they hope Friendship Bridge continues its work in Santo Domingo Xenaco; Maria Fernanda Saban says, "We know that the support is not a donation. We know that we must pay it back, but what we have left after the loan is paid – is what drives us to do our best," says Maria Estela Peace.