Mercedes Ventura Morales, a 23-year-old mother of three is a weaver and raises livestock. She joined Flor de Xenimajuyu Trust Bank with a two-fold goal: to earn enough extra money from her businesses to make much-needed home repairs and to start saving for the education of her children. Neither she nor her husband, a bricklayer, made it beyond primary school and both want to ensure a better future for their kids.
Mercedes has used her microloans to invest in her weaving business and to purchase more livestock. With the subsequent boost in income that she has earned, she has been able to make the home improvements that she wanted. She and her family now live in a cement block house. "This is an accomplishment that I'm really proud of," she says.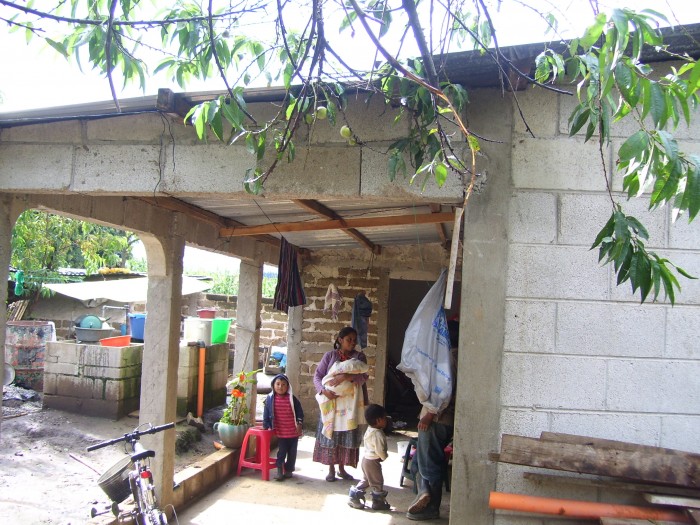 Mercedes has almost completed her current loan and is ready for her next one. She plans to purchase a large supply of yarn for her weavings and additional livestock. Any profit that she earns she wants to put towards her children's future. "My hope is that they become great professionals," she says.