Deverona Cholac Chumil is a 46-year-old mother of six who lives with her family in a small, three-room house.
Before joining Flor de Xenimajuyu Trust Bank, Deverona was a weaver and raised just a handful of chickens. After receiving her loan, she purchased more livestock – including a bull, ducks, and chickens – and with her husband's help, started a small convenience store.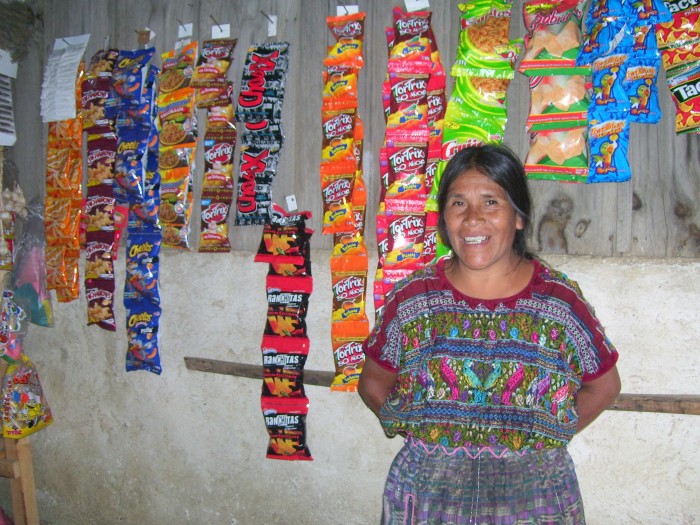 Deverona will complete her current loan cycle in a few weeks; she plans to take out another loan in order to purchase two pigs, 10 more chickens, and another bull. She also hopes to expand her store by moving it from the tiny room it is in now to her kitchen, a larger space that can accommodate more of the products that her customers want.
So far, Deverona is happy with both her accomplishments and her experience as a Trust Bank member. As she puts it, "Friendship Bridge has allowed me to create a chain of businesses that provide more income for my family. The loan amount I get is linked with my ability to pay. I also like the educational sessions offered. My favorite topic covered is budgeting and money management. Overall, Friendship Bridge has been a great help."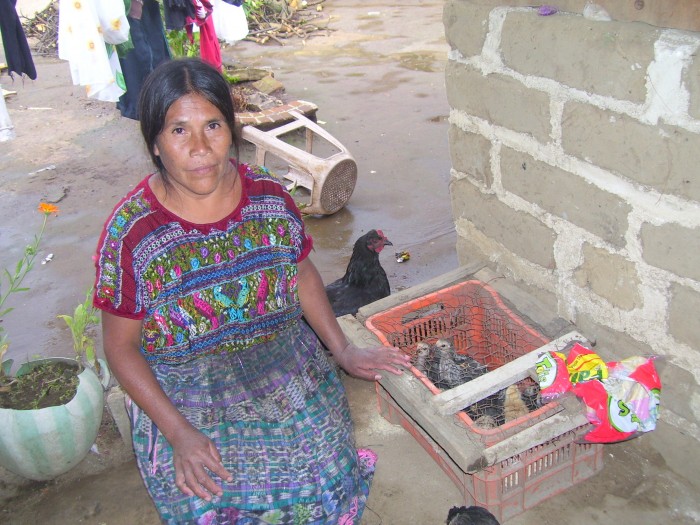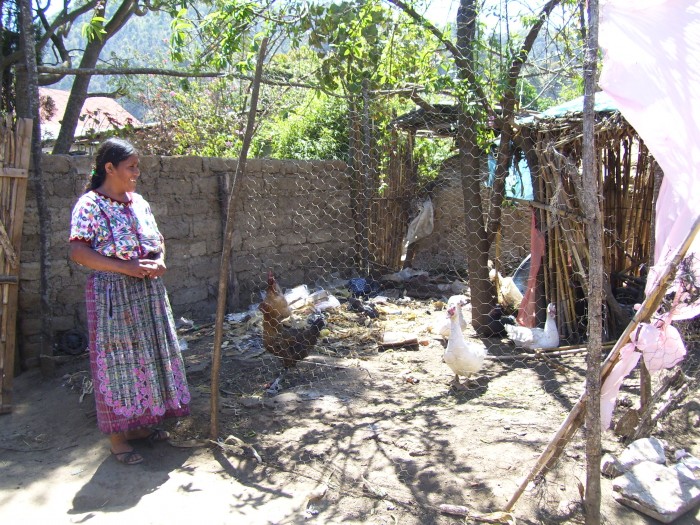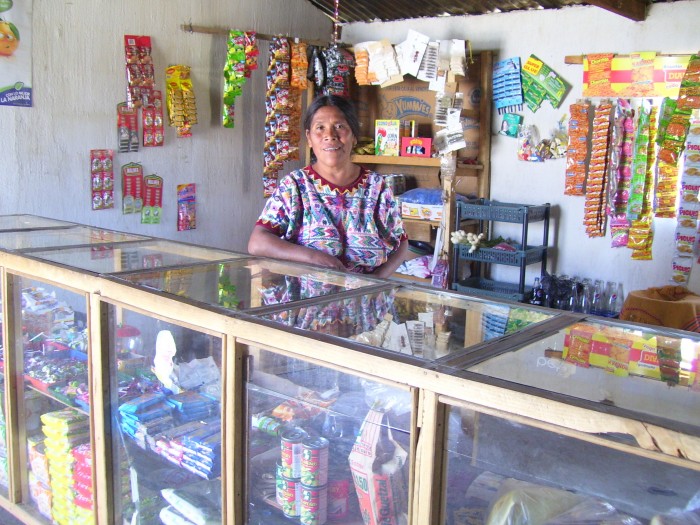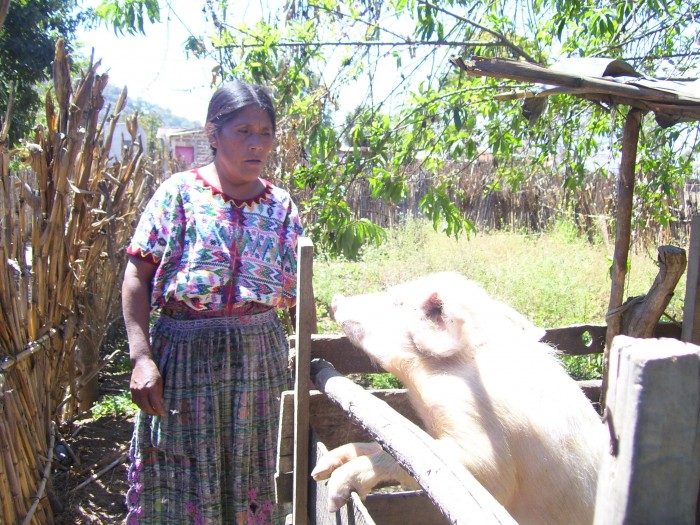 UPDATE: Spring 2013
Last Autumn, Deverona's goal was to purchase additional livestock and move her small convenience store into a larger space. We are happy to report that with her latest loan, Deverona was able to expand her inventory of livestock, including pigs, ducks and chickens. The pigs are now almost ready for sale and she was has sold some of the birds profitably over Christmas. The added revenue enabled Deverona to accomplish her goal of moving her second business from the small space in her kitchen, to a larger store front.
Her new store now has room to set a table and chairs for customers to relax whilst enjoying drinks and snacks. She has more inventory than previously and now employs her daughter to look after the store as she concentrates on her livestock business. Deverona is grateful to be able to offer work to her daughter, a single mother, and for the opportunity to create a better future for her granddaughter.
Deverona has eight children. The youngest child is currently in eighth grade and Deverona plans to earn enough to ensure he finishes high school. In addition, she is planning to get her second youngest child in school next year.
Deveron's hard work, combined with the microloans she receives, are making her dreams a reality. She makes responsible choices to convert that capital into a continued profit, improving the lives of each member of her family.