The Trust Bank, Flor de mi Tiera Cauque, meaning "flower of the land of Cauque", consists of 10 women who farm and sell vegetables and tortillas. They are located in Santa Maria Cauque, 45 minutes outside of Guatemala City. The language spoken is Kakchiquel, however because of its proximity to Guatemala City, many people in Santa Maria Cauque also speak Spanish.
As with all Friendship Bridge Trust Banks, there is a board of directors consisting of a president, a secretary and a treasurer. Having been through several loan cycles, the three women who hold these positions in Flor de mi Tiera Cauque have become experienced at guiding group decision making and negotiating any disagreements within the group. The women have formed a strong bond of friendship and trust and have even created a savings account with funds from their last loan. The women then acted as their own bank, loaning the money to members so at the end of the loan cycle the fund had generated some additional income.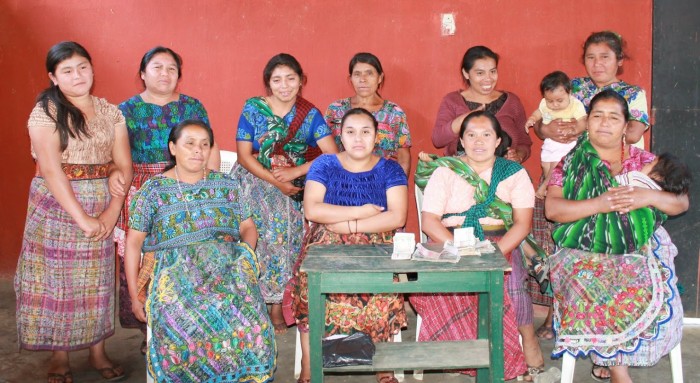 Miriam Carolina Chiroy is 27 years old and the President of Flor de mi Tiera Cauque. Despite not completing school, Mariam has become a successful businesswoman. With her guidance, members of the Trust Bank represent the entire supply chain for tortilla sales in their community. In order to make her tortillas, Carmen Zil purchases corn from Marisol Zil who grows the corn, then Miriam and her mother sell the tortillas in the market. They currently employ 10 people at the Guatemala City market where they sell the tortillas every day.
Marta Estela de Paz, Treasurer of the Trust Bank, says, "On behalf of these women, I want to thank Photolease and Friendship Bridge for the support given so far. The loans may look like small amounts, but for us they are big amounts. The benefit to our businesses provides extra income to improve our families".